Read up as Lana offers a New Year's gift to readers in her latest Backstage Expert installment: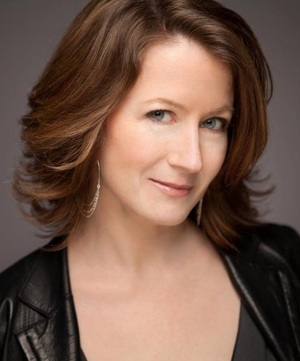 The Secret to Guaranteed Success
Backstage.com | By Lana Veenker | Posted Dec. 27, 2012, noon
A most cherished holiday tradition has formed among my friends—my inner circle, my Mastermind group—in which we come together to talk about the year that has past and the year yet to come.
As creatives lacking the structure of a nine-to-five job or a boss to tell us what to do, we need friends and advisors to keep us focused on our objectives and moving daily towards their realization.
Napoleon Hill, author of "Think and Grow Rich," defined a Mastermind group as "two or more people who work in perfect harmony for the attainment of a definite purpose." He claimed you could accomplish more with your Mastermind partners in a single year than in an entire lifetime of your own efforts. I have found this to be true.
Our group previously gathered each New Year's Eve. In recent years, we've chosen December 21st (the solstice) instead, to better accommodate everyone's holiday plans.
Before tackling our resolutions, we reflect on the previous twelve months. At first, everyone feels they fell short of their ambitions, particularly the loftier ones. Why didn't I write that book I'd been talking about? How come we're not rolling in dough like we thought we'd be?
When assessing last year's goals, however, we often find that three quarters of them did get accomplished! Of the remaining quarter, a handful are no longer relevant, and the rest too ambitious for a single jaunt around the sun, although usually steps were made in the right direction.
Next, we list all other achievements for the year and read them back to each other. Only then can we get a clear picture of our successes and identify areas lacking in effort (areas typically surrounding the midriff and thighs).
Inventory complete, we tackle dreams for the coming year, detailing them under headings like Business, Creative, Home, and Personal. We work individually for a block of time, then read our goals back to each other. We discuss, debate, fine-tune and encourage. We highlight the five most important ones. We make clear and definite plans.
Often, a pattern emerges and we're able to assign a theme for the entire year. We assign a single word or phrase gathering all our aspirations into one package, such as "Reinvention," "Prosperity," "Go Huge!" This helps in the decision-making process throughout the new year, as we weigh choices against the litmus test of our key word. Does this path represent Reinvention or more of the same?
Our meetings include exercises and recitations to jog creativity and hone our focus. We've relied on classics such as Julia Cameron's "The Artist's Way" and Steven Pressfield's "The War of Art," as well as books on leadership, business and relationships. Anything that inspires us.
The key is to stretch the meeting out with no time constraints, ensuring all avenues are explored and everyone has a chance to participate. We may (and do) have mini-Masterminds throughout the year to stay on target, but our solstice gathering is long and luxurious, involving tea or wine, candles, and music. Phones are off and all focus is on each other's success and happiness.
It's our annual ritual and the greatest gift to ourselves. And now, it's my holiday gift to you. All the best in the New Year.