Cast Iron Studios & Image Modeling Development
present
TOOLS FOR ACTORS WORKSHOPS
IN MEDFORD, OR

with Casting Director Lana Veenker
SATURDAY, NOVEMBER 10, 2012
10:00AM-2:00PM "GO PRO" (includes lunch break) – $129*
2:00PM-5:00PM "Auditioning for TV & Film" – $129
REGISTER FOR THE SUPER SAVER & GET BOTH WORKSHOPS FOR ONLY $229!
SUNDAY, NOVEMBER 11, 2012
UPDATE: This workshop has been canceled, due to scheduling conflicts. Please register for Saturday, November 10.
*NOTE: The lecture-style "GO PRO" workshop accommodates more attendees than the "Auditioning for TV & Film" workshop, so a limited number of LECTURE ONLY tickets are available.  Please verify whether you want to register for a FULL DAY (SUPER SAVER) or a LECTURE ONLY ticket before completing your purchase.
IMD (Image Modeling Development)
1257 N Riverside Dr, Suite 10
Medford, OR 97501
GO PRO with Lana Veenker
Sometimes talented actors blow their chances, because they don't understand that it takes more than being a good actor to book jobs.  It takes the mindset and focus of a pro.  This is not an acting or auditioning workshop.  Instead, Lana's most popular course provides simple, proven techniques to help actors go from amateur to professional.  This workshop is appropriate for actors 18 and older, as well as parents of child actors. (Actors age 14 to 17 accepted, if they're serious about pursuing a career in acting and have prior experience.)
Topics include:
Taking your career into your own hands
Making yourself invaluable to agents, casting directors, producers and directors
Productivity and creativity
Marketing and branding
Mapping out a strategy to achieve career and lifestyle goals
AUDITIONING FOR TV & FILM
Try your hand at auditioning with real film and television scripts.  Learn techniques and get feedback on how to improve your chances at getting hired.  This workshop is appropriate for actors 18 and older. (Actors age 14 to 17 accepted, if they're serious about pursuing a career in acting and have prior experience.)
ABOUT LANA VEENKER, CSA, ICDN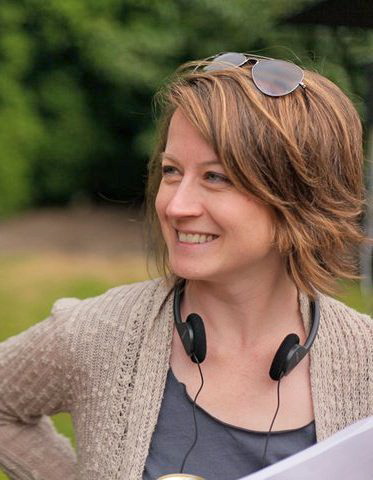 With more than twenty years of experience in the entertainment industry, Lana Veenker's credits span the globe. Before founding her casting company in 1999, she acted in France, England and Venezuela, lived in India and the West Indies, and helped hire European leads for major studios and networks as part of a London casting office.
In the U.S., she has grown Cast Iron Studios into one of the top location casting companies in the country by working with directors such as Gus Van Sant, Robert Benton, Guillermo Arriaga, Catherine Hardwicke, Frank Oz, Tim Robbins and Sean Penn. Past projects include Twilight, Paranoid Park, Gone, Extraordinary Measures, Management, Feast of Love, and many others.
Her company's commercial division has spearheaded countless award-winning projects for brands such as Nike, Apple, Nintendo, Intel, Kellogg's and Volkswagen, and has worked on major international campaigns everywhere from Shanghai to Santiago.
As a member of the International Casting Directors Network and the Casting Society of America, Ms. Veenker maintains strong partnerships worldwide. She speaks French and Spanish, and frequently lectures in the U.S. and abroad, most recently at Prague Film School, The Actors Centre in London, IfiF Productions in Vienna, The Acting Studio in Berlin, Studio Bleu in Paris, and in ports of call from Tonga to Trieste aboard the luxury liner M/V The World. An Oregon native and former expat, her passion is helping actors who live outside Hollywood to succeed.
Please note: This workshop is an educational experience. It is not an audition or employment opportunity. The presence of a casting director is neither a guarantee nor a promise of work. As such, casting director will not be retaining, nor be given access to your headshot, resume or any of your other promotional materials. This workshop and its facilitators adhere to CSA teaching guidelines approved by SAG-AFTRA.
Fine Print
REFUNDS: A full refund will be issued if registrant cancels at least one week prior to start of workshop.  All hardships will be evaluated on a case-by-case basis.  For any cancellations or refund requests or concerns, you must contact us directly at toolsforactors@castironstudios.com.

Contact Tools For Actors for event and ticket information.