Cast Iron Studios presents a joint workshop with
Casting Directors Paul Weber CSA and Lana Veenker CSA
The Art of the Audition: The Business of the Art
SATURDAY, OCTOBER 27 — 10:00AM-4:00PM
-OR-
SUNDAY, OCTOBER 28 — 10:00AM-4:00PM
SPACE IS LIMITED!  REGISTER NOW!
REGISTRATION $300
REGISTER WITH PROMOTIONAL CODE "EARLYBIRD" TO RECEIVE A $50 DISCOUNT AND PAY ONLY $250! *A limited quantity of early bird registrations are available for each session, so register now before they run out
Each session is identical.  You need only register for one.  Day includes a one-hour break for lunch, during which time attendees may walk to nearby eateries or bring a sack lunch to eat on-site. Appropriate for ages 18 and above.
(Ages 14-18 with prior permission; please contact us.)
CAST IRON STUDIOS 1430 SE 3rd Ave, Suite 100 Portland, OR 97214
Lana Veenker, founder of the Northwest's top casting company, has teamed up with one of Hollywood's most respected casting directors, Paul Weber, to present a dynamic, practical and highly effective intensive program that will demystify the audition process, and give you the confidence you need to create a memorable audition experience.  The Art of the Audition; The Business of the Art offers actors at every level the winning tools that will help you achieve success in the audition room.
The first half of the workshop, Weber and Veenker reveal:
The Casting Perspective: What casting professionals expect from actors. What key elements are they looking for?
Why Certain Actors Succeed: Weber and Veenker talk about the actors they've worked with and what makes them successful.
What You MUST Do Right Now: Jump start your career with these valuable tips for self-branding and marketing.
How Not to Get an Agent: What is the protocol for contacting an agent, manager, or casting director? What are surefire ways never to get one?
The Headshots & Resumes That Get Noticed Today: The very latest on these crucial tools, and how the digital revolution is transforming the audition process.
The second half of the workshop focuses on the actual audition and involves actors in the process, using scene work to experience and illustrate new techniques:
The Anatomy of the Audition: What actually happens?
How to Make the Boldest, Most Effective Choices in the Room.
The Importance of Listening, Cold Reading Technique and Script Analysis.
How to Deliver Your Best Read the First Time.
Why Actors Fail: Common and avoidable mistakes that take actors out of the picture immediately.
ABOUT PAUL WEBER, CSA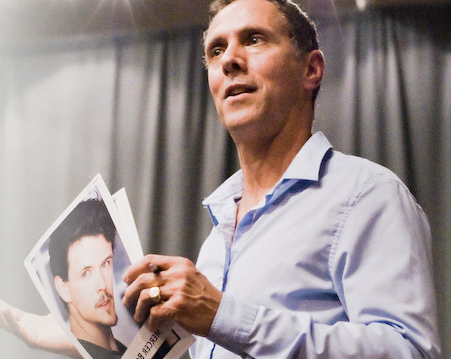 As former longtime Executive Head of Television Casting and Feature Film Consultant for MGM Studios, Paul Weber effectively moved between both mediums with ease. For series television, Weber most notably cast the wildly popular Stargate franchise. Other TV credits include Spartacus: Gods of the Arena, She Spies, Poltergeist, Dead Like Me and The Outer Limits. These series and others have garnered numerous honors including 21 Primetime Emmy Award nominations. For the big screen, Weber has advised on numerous MGM features including the blockbuster James Bond franchise, Fame, Zookeeper with Kevin James, Hot Tub Time Machine, Red Dawn with Chris Hemsworth, Joss Whedon's Cabin in the Woods 3D, and The Machine starring Vin Diesel. Home entertainment credits include Legally Blonde, Picture This with Ashley Tisdale, Into the Blue 2, Wargames, the Species franchise, as well as the Cutting Edge franchise for ABC Family. Mr. Weber is now a fully independent casting director and producer. Busier than ever, he has multiple feature and TV series projects in the works. For over two decades, Mr. Weber's keen eye for talent and ability to cultivate and sustain lasting relationships within the entertainment community has made him one of the most sought-after experts in his field. As such, Mr. Weber is also frequently tapped to lead cold-reading audition intensives and scene-study workshops worldwide for performers seeking invaluable practical insight that helps demystify the audition process, giving them a critical edge in an extremely competitive industry. Closer to home, he has taught at UCLA as well as led standing-room only acting workshops at the Screen Actors Guild. Mr. Weber is a member of the Casting Society of America, the Writers Guild of America, and served on the Host Committee for the 83rd Annual Academy Awards. A native of Connecticut, he lives in Hollywood.
ABOUT LANA VEENKER, CSA, ICDN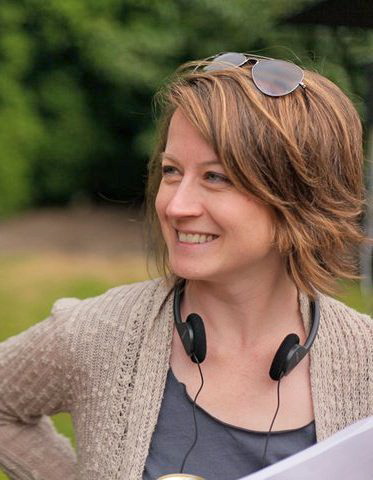 With more than twenty years of experience in the entertainment industry, Lana Veenker's credits span the globe. Before founding her casting company in 1999, she acted in France, England and Venezuela, lived in India and the West Indies, and helped hire European leads for major studios and networks as part of a London casting office. In the U.S., she has grown Cast Iron Studios into one of the top location casting companies in the country by working with directors such as Gus Van Sant, Robert Benton, Guillermo Arriaga, Catherine Hardwicke, Frank Oz, Tim Robbins and Sean Penn. Past projects include Twilight, Paranoid Park, Gone, Extraordinary Measures, Management, Feast of Love, and many others. Her company's commercial division has spearheaded countless award-winning projects for brands such as Nike, Apple, Nintendo, Intel, Kellogg's and Volkswagen, and has worked on major international campaigns everywhere from Shanghai to Santiago. As a member of the International Casting Directors Network and the Casting Society of America, Ms. Veenker maintains strong partnerships worldwide. She speaks French and Spanish, and frequently lectures in the U.S. and abroad, most recently at Prague Film School, The Actors Centre in London, IfiF Productions in Vienna, The Acting Studio in Berlin, Studio Bleu in Paris, and in ports of call from Tonga to Trieste aboard the luxury liner M/V The World. An Oregon native and former expat, her passion is helping actors who live outside Hollywood to succeed.
Please note: This workshop is a learning experience. It is not an audition or employment opportunity. The presence of a casting director is neither a guarantee nor a promise of work. As such, casting directors will not be retaining, nor be given access to your headshot, resume or any of your other promotional materials. This workshop and its facilitators adhere to CSA teaching guidelines approved by SAG-AFTRA.
Contact Tools For Actors for event and ticket information.